If you want to have a successful website, you will need to rank  for certain high volume keywords to get constant traffic from search engines. One way to do this is  have good SEO done on your website and constantly review your content. Below is bluehost's new SEO service, but before that check out thier most current  hosting deal on for just two days @2.65 a month.
Hi Readers,
In honor of the 15th birthday of Bluehost, we are offering a special rate of $2.65/mo for 36 months on our Basic Plan from now until July 17 at 11:59 PM MT.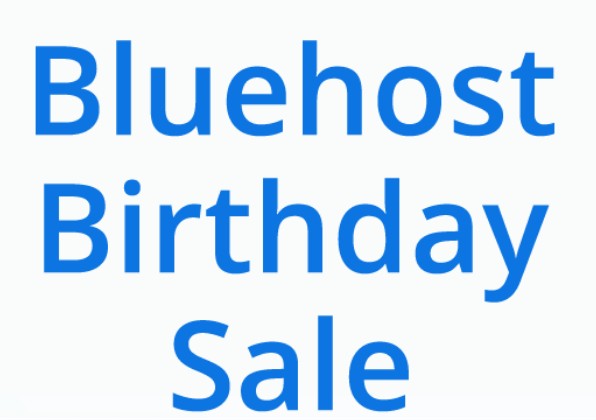 Get >>  Deal here
Seo is important for most new and existing websites and so  bluehost has  added to thier hosting services  to provide an all in one shop from building a website  to  services promoting it.
Bluehost who is well known for its shared hosting  products  like 1 click install to start websites has now ventured into the  search engine optimisation ( SEO)  niche. They have launched "Bluehost SEO tools"
Launch of Bluehost SEO
Bluehost SEO Tools help you drive more visitors to your website and improve your search ranking  by using their without any technical expertise.
It's a product geared toward the do-it-yourselfers who are trying to maximize the bang for their buck.  The simple dashboard is designed to help you know where you are currently and where you want to be in the future.
The SEO tool dashboard
They have the two SEO plans called

1.Start Plan

2.Grow Plan
With 2 great plans to choose from, you can see big results whether you're just getting started, or ready to drive traffic to your existing site.
The start Plan:
Start Plan

For customers just launching
a website and want to be
submitted to search engines.

$5.95/month*

Weekly
Ranking Analysis

Track 10 keywords

Monitor 2 competitors

Monthly Progress Report

Basic Personalized SEO Plan
The Grow plan:
Grow Plan

For website and business
owners serious about driving
traffic and being found online.

$19.95/month*

Daily and On Demand
Ranking Analysis

Track 20 keywords

Monitor 4 competitors

Monthly Progress Report

Keyword and Content
Optimization Tool

Complete, personalized SEO
plan with over 100 tasks
With these tools you can first get a FREE SEO report  for you to see how you are performing, and then you'll get a plan for how to improve your rankings.