You thought setting up a word press website and maintaining it was easy, wait  until this concept unfolds in the future. Forget HTML 5 websites, Drag and drop  website design, etc this new concept  will make all these recent website building techniques  look ancient.  Even Matt Mullenweg founder of wordpress would not have guessed that web-design would come this far.  This new website building technology is called the grid and it automates website  building and takes it to a personal level.
The Grid is powered by the power of artificial intelligence and pretty much takes everything you throw at it – videos, images, text, urls and more – and automatically shape them into a custom website unique to you.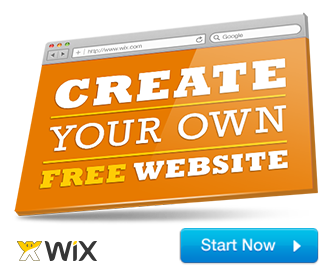 Does this mean  the death of web designers?
Nope. This technology though promising , has a long way to go  and it will surely evolve into much better things  as the technology gets more refined and as artificial intelligence gets more evolved. But he day is not far, when you will wear a wearable  computer and order it to install a website, upload plugins and update your website, just speaking or texting to it.
What this new adaptive technology could do if refined, is put web designers out of jobs… negate the need of web design learning and courses, and put web design software companies and people like  Charles Moir founder of xara and Samir Arora founder of netobjects at loss.
What  is the future of webdesign
The grid is an amazing automated website building concept and  is a standout example of how contextual computing is being put to use. This website offers a service where the websites is built using artificial intelligence that alters the design every time  the user/blogger adds content  to the website or blog. This process makes sure  your  blog/website is optimized for your specified purpose- such as art portfolio, lead gathering blog, sales, etc.
This can only be a beginning  in word press website building  and it can be diversified and built upon on  in many different ways  as  artificial intelligence on which this is based progresses as well .
Until then unfortunately we would still need to rely on building word press the traditional  one click way, so if your  interested in some good word press hosting website deals in the meantime visit our hosting and website comparison web page over here
Vis the GRID website here – ( website – The Grid. http://www.thegrid.io )
Hey there !
My name is
Jeff
and I like to blog about building websites and setting up new blogs,optimizing websites with wordpress plugins and scripts , I like to write about cool gadgets and SEO & Internet marketing.
Yes thats Me!:) .
You can find me on
Google
+here.I lovetinkering around with html , wordpress an finding ways to promote and rank blogs on Google ,Bing and Yahoo search engines. Iam also on a journey on finding out how to make money from websites ,so I will share my wisdom and hope you can also learn something from it.
So welcome to my domain and I hope I can be of some help to you on your blogging journey.